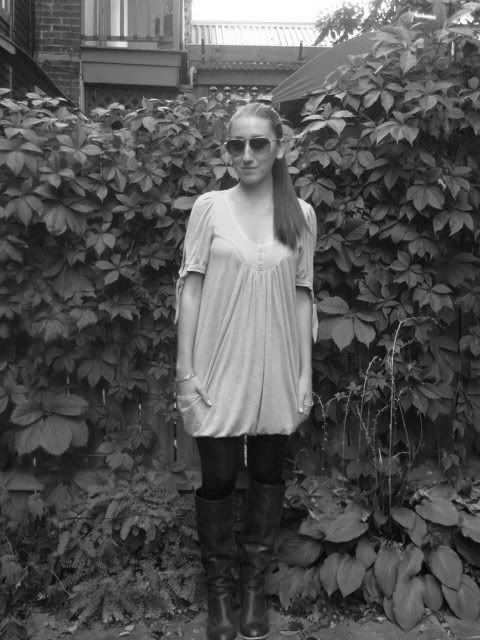 "If you want a boxer,
I will step into the ring for you.
And if you want a doctor,
I'll examine every inch of you."
-I'm Your Man, by Leonard Cohen
[Gray dress by Ixia, gray cardigan by American Apparel, black tights and black leather knee-high boots which I still can't remember where I got.
]